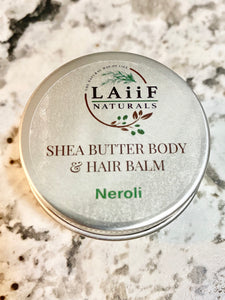 Head to toe moisturizer. Perfect blend of whipped shea butter & natural oils to soothe & hydrate dry skin. Our balm is filled with natural ingredients that will revive your skin & hair.  Scented with vanilla essential oil. 
A nourishing whipped shea butter that instantly melts into your skin without a heavy feel.
Suitable for most skin types. Great for dry skin, sensitive skin and mature skin.